Handmade Paper Business Card, Wedding Place Card DIY Kit - with Multi Mold and Deckle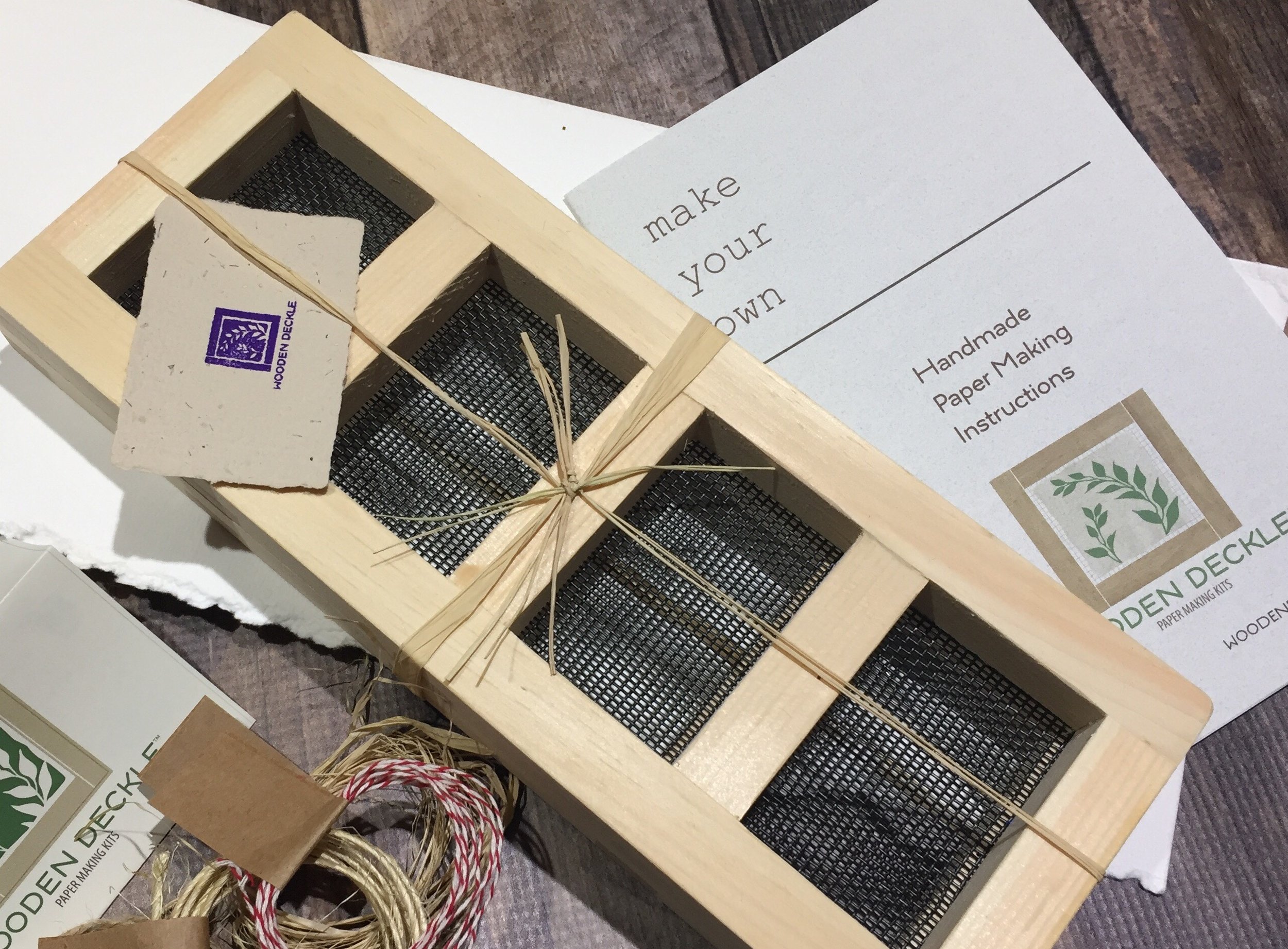 Handmade Paper Business Card, Wedding Place Card DIY Kit - with Multi Mold and Deckle
You've thought about making your own handmade paper business cards, rustic hang tags, or product labels...even handmade wedding place cards. This is your first step.
The Multi Mold and Deckle Business Card DIY Pack not only comes with our exclusive business card size multi mold and deckle, but it also comes with specific items geared towards creatives who want to make their own handmade business cards and hang tags, four at a time:
- A true time saver - with the Multi-mold and deckle available exclusively by Wooden Deckle.
- A quarter sheet of cotton linter fiber - for adding extra brightness to white recycled paper pulp
- Assorted natural fibers (jute, sisal, raffia) to add specks of fiber and color to recycled paper
- The Wooden Deckle paper making instruction booklet, with our green tea handmade paper recipe (our favorite for business cards)
- A Wooden Deckle handmade business card - just so you can see what ours looks like.
Each 2x3" sheet has beautifully deckled edges, and multiple sheets of paper can be made in a short amount of time, greatly enhancing the productivity of the handmade paper maker.
In addition to DIY business cards, our Multi Mold and Deckle is also ideal for:
* handmade paper gift tags
* wedding place cards
* business cards
* place cards
* labels or tags for handcrafted product items such as soap, baked goods, jams, etc
* artist trading cards
Free Shipping in the USA on orders over $35.00!
Please use discount code: SHIPFREE35