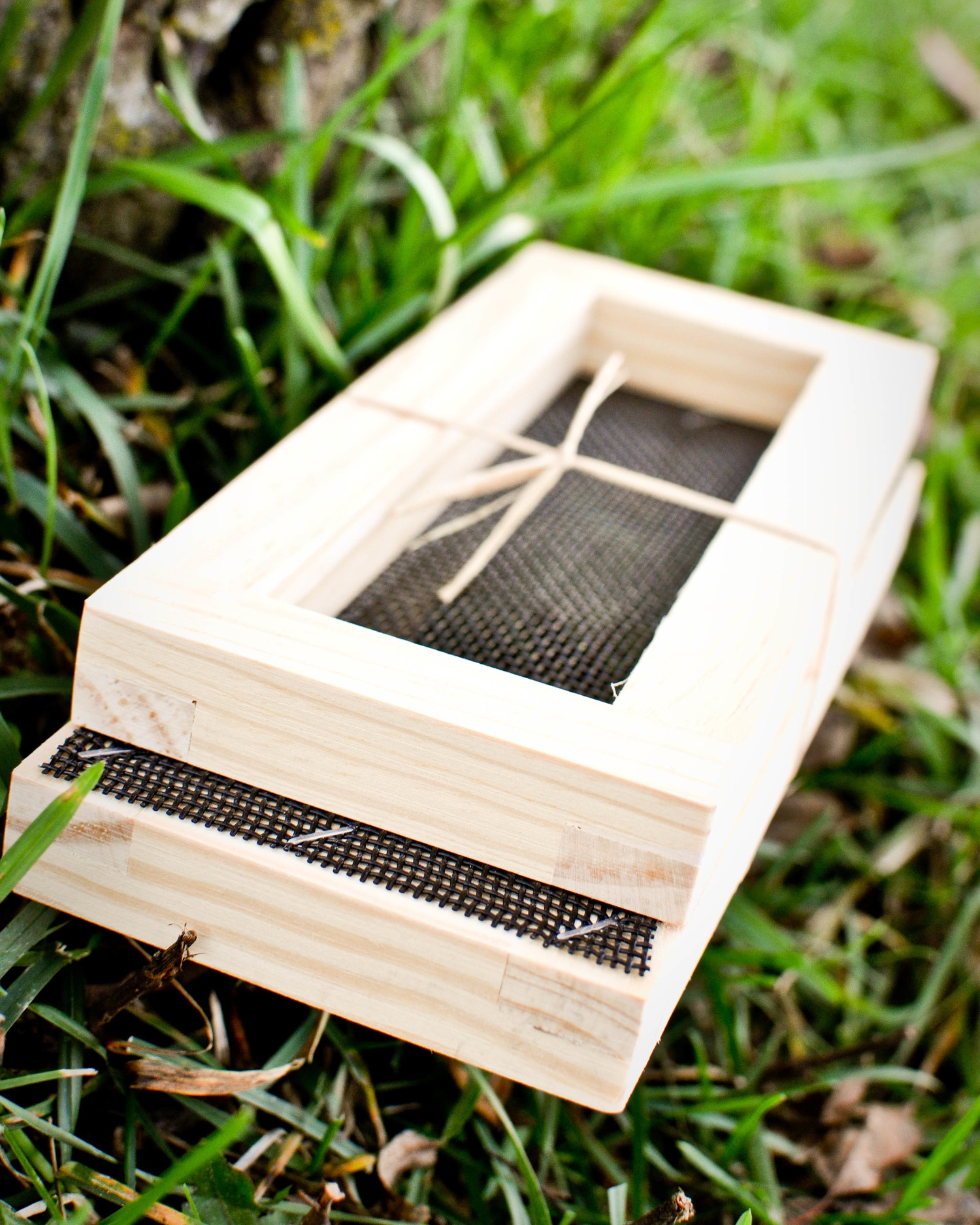 The Bookmark
The 2 x 7 inch bookmark size mold and deckle is quickly becoming one or our most requested item.
Handmade paper makers are passionate about their craft, and it turns out that making handmade paper bookmarks is an ideal way to share one's art.
This mold and deckle has especially been popular among children's programs, as it's a great way to link recycling and caring for our earth with reading.
All of our wooden mold and deckles are made by hand in the U.S.A. Each deckle is topped with a sturdy fiberglass screen, fine enough to make superior handmade papers, and sturdy enough to be used by artists and students of all ages.
Makes 2 x 7 inch (bookmark size) sheets of handmade paper.
Would you like a kit that includes comprehensive directions, cool paper making inclusions and almost everything you need to make handmade paper by recycling used paper? This bookmark mold and deckle is included in our Classic Plus Paper Making Kit.
Free Shipping in the USA on orders over $35.00!
Please use discount code: SHIPFREE35