The Business Card/Gift Tag/Hang Tag Mold and Deckle Set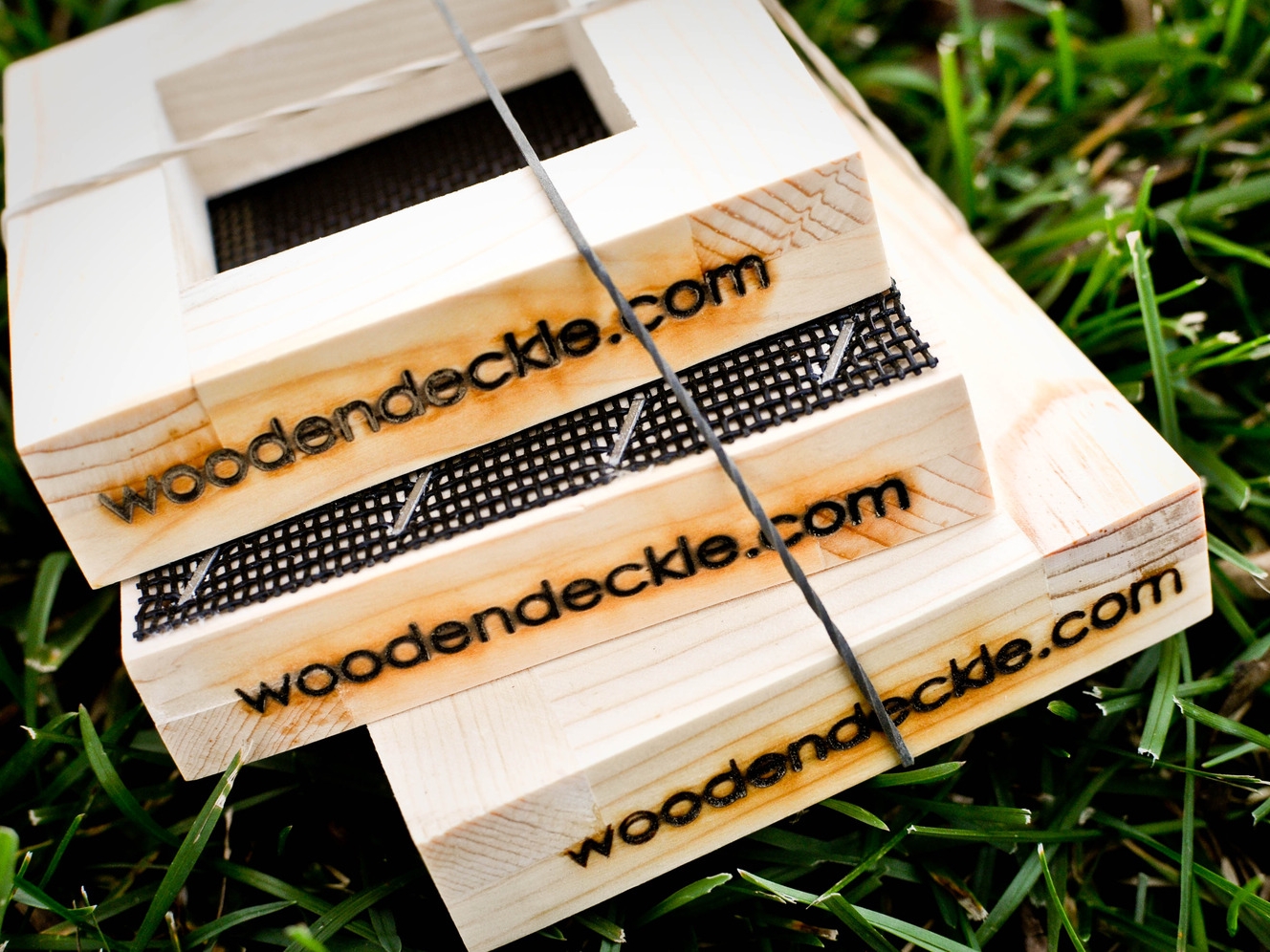 The Business Card/Gift Tag/Hang Tag Mold and Deckle Set
This set of mold and deckles are the smallest mold and deckles we've ever seen for sale... anywhere! But, their tiny size is far out weighed by their usefulness.
The 2 x 3" size is perfect for handmade paper business cards, place cards, as well as tags/labels for handmade goods.

The 2x2" mold can be placed on top of the 2x3" deckle to make postage stamp sized handmade paper. We often use these small squares for pressed flower gift tags.

All of our wooden mold and deckles are made by hand in the U.S.A. Each deckle is topped with a sturdy fiberglass screen, fine enough to make superior handmade papers, and sturdy enough to be used by artists and eager students of all ages.

For making 2 x 3 and 2 x 2 inch pieces of handmade paper.
You may also be interested in our Business Card and Hang Tag Paper Making Kit.
Or, look at this amazing quadruple mold and deckle if you have lots of 2x3 pieces of handmade paper to make.
Free Shipping in the USA on orders over $35.00!
Please use discount code: SHIPFREE35